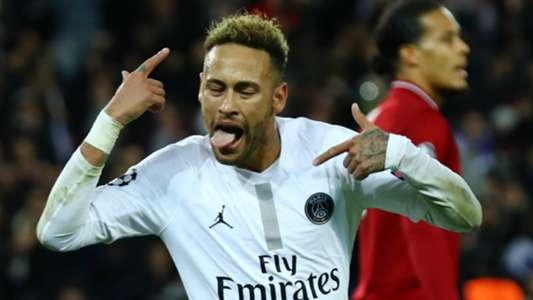 Liverpool travelled to Paris knowing that a win would secure their qualification from a very tough Champions League group. An admittedly formidable opponent stood in their way, but it might have been expected that Klopp's men could have mustered more than one shot on target in their pursuit of the win that would be so vital. As it was, even that one shot came from the penalty spot. The first half in particular was lacklustre beyond belief; the spot kick at the death gave the visitors a lifeline that was frankly undeserved. There were some signs of improvement in the second period, but the penetration from midfield remained all but non-existent and Liverpool could not force the breakthrough.
There was a quiet pre-match optimism amongst the away fans. PSG are on a remarkable run, but it is not as if they have faced hugely stern challenge in Ligue 1; Liverpool deservedly won the reverse fixture, and knew they were at least in with a realistic chance of getting a result at the Parc des Princes. However, some of this hope was dented before a ball had been kicked – the team sheet revealed a midfield three of Jordan Henderson, James Milner and Gini Wjjnaldum. None of these players are bad: each of them has put in dominant performances in the past that can be brought to mind. Wijnaldum in particular was the heartbeat of the side that overcame Manchester City in last season's Champions League. However, as a midfield unit, the three of them simply do not work. There is a big question mark over where the creativity will come from, and yet nor is there an out-and-out defensive presence in the mix. Each can keep things ticking over nicely, but with nobody to play the killer ball the entire front three might as well be taken out of the game.
This is essentially how it panned out. For the first forty-five minutes, PSG walked through Liverpool's midfield as though it were not there: all it took was a string of two or three quick passes before Neymar and Mbappe were bearing down on the defence. This was admittedly not helped by a referee undoubtedly influenced by the home crowd – Liverpool could hardly make a tackle without going in the book – but it would be wrong to blame the officials entirely. Klopp must shoulder a proportion of the criticism; he chose to go with what might generously be called an 'industrious' midfield, but all of this industry provided essentially no protection to the back four. If the defence were to be left all but unprotected, the manager may as well have utilised his more creative forces in the shape of Shaqiri and Keita from the outset. Milner was probably the best of a bad bunch, and he coolly converted his penalty when called upon at the end of the half, but frankly none of them played at all well. The match was won and lost in the midfield battle, which in reality was more of a massacre than a fight – even if Verratti had got the red card which his horror-challenge warranted it is doubtful that Liverpool would have claimed the ascendency.
It cannot even be said that the problems were limited to the midfield. Both of PSG's goals can be traced back to Virgil van Dijk – he can be afforded somewhat more slack given that he has been a colossus all season, but he looked as though he was playing with a hangover during arguably Liverpool's biggest game of the campaign. The attempted clearance prior to Bernat's opener was unacceptable at any level; he half-heartedly floated a foot at the ball, which looped up into an even more dangerous position than where it started. His role in Neymar's goal was just as bad; the whole defence had been drawn out of position as a result of Gomez venturing forwards, but the Dutch centre-back was caught in two minds as to whether to go to the ball or stay with his man and ended up taking himself out of the game altogether. Alisson nearly bailed him out with a remarkable save, one of many that he made on the night, but his compatriot was on hand to tuck home the rebound.
The performance by Alisson was really the only significant positive. He simply had no right to make some of the saves he pulled off, most notably a remarkable reaction stop from a corner – it easy to see why Claudio Taffarel has marked him out as a potential world-beater. On another day, his immense showing would have opened the door for the front three to dig out an undeserved result; the lack of any kind of penetration from midfield did not make their lives easy, but such is their quality that more could reasonably have been expected of them. Mane was at least putting in the graft, and he was rewarded by winning the penalty, but the other two were very much off the boil. Firmino produced a few sharp turns here and there, but his passing was frankly awful in places; Liverpool fans could only watch on, frustrated, as some of their few promising positions were squandered with absurd cheapness. Salah was largely anonymous, and on the one occasion where he managed his trademark cut inside he dragged his shot wide at the near post. That proved to be largely indicative of the evening: chances were few and far between, and when they came they were wasted.
Klopp and his players can take some comfort in the fact that qualification remains in their hands. The permutations regarding the final game against Napoli are a little complex, but essentially either a 1-0 win or any victory by two goals or more will see Liverpool through to the knockout rounds. This is a tough ask, and Ancelotti is a shrewd operator when it comes to protecting an advantage – Istanbul of course stands out as a stark exception, and Anfield will be looking to draw on some of that spirit to will the team on against the Italian side. Liverpool's home and away form stand in marked contrast so far this campaign: two wins out of two at Anfield, three straight losses on the road in Europe. Klopp has called upon the Kop to make a difference once again. Ultimately, despite the uninspiring Champions League performances so far, this is a side that deserves to be in the last 16. Hopefully the players and manager take a pragmatic approach to this loss, learn from it, and use it to ensure qualification on Matchday 6.
- Follow me on Twitter @JamesMartin013